The subject-gurus at Zoho Schools hail from diverse backgrounds but work as one when it comes to empowering the students by guiding them and nurturing their innate talents. Learn about the enthusiastic mentors at Zoho Schools who are the launchpads for the future generations of Zoho's workforce!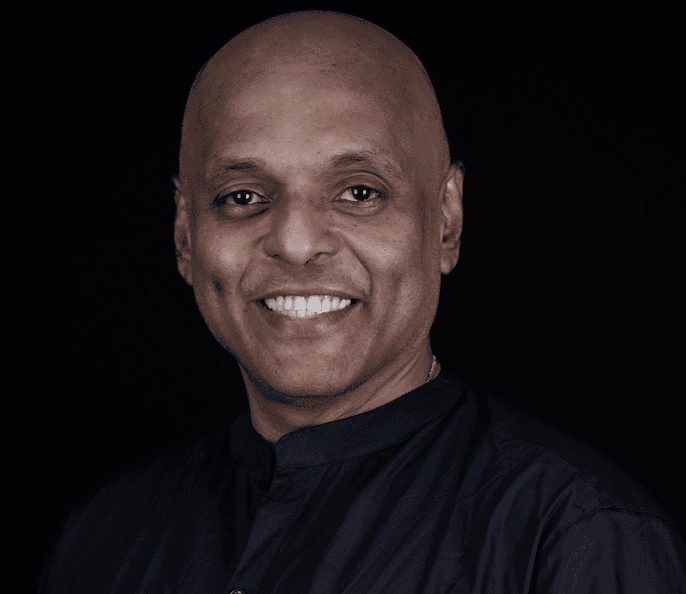 Rajendran Dandapani
President

Zoho Schools
A stellar academic performance at school followed by a shocking debacle at college seems to have set Rajendran on a lifelong pursuit for a better way to teach and learn. A product architect almost all his professional life, he has always found the time to indulge in teaching - be it students at a local college, juniors in his team at Zoho Corp, ZS students and alumni, or his own son whom he had homeschooled for seven years. His son graduated from Zoho Schools a few years ago, and has now become his Dad's colleague!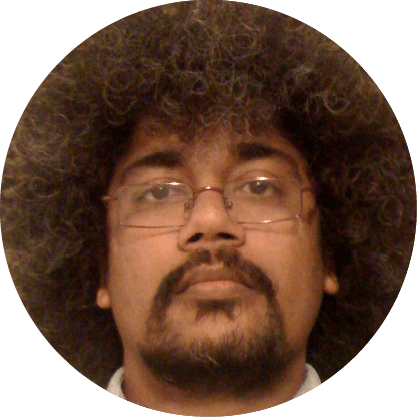 Anand Ramachandran
Head

School of Technology, Tenkasi
Anand has spent 32 years of his life in schools and colleges around the world, both as a student and as a teacher. He believes that a teacher's primary job is to inspire students, then, set them free and watch them create magic. He whiles away time by solving puzzles, admiring infographs of mathematical data, learning anything related to mathematics, collecting geek wisdom and day-dreaming.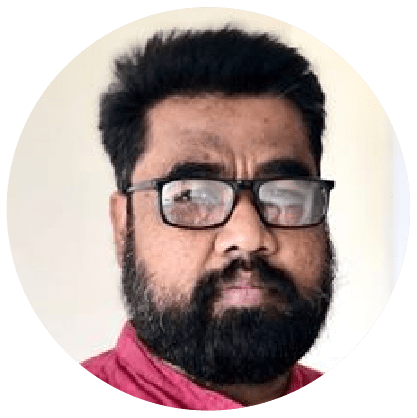 Jayendra Babu
Head

School of Design
Since childhood, art has been a fascinating medium of expression for Jayen. Conjuring up creative design as a career was, therefore, a natural progression. His sketches - be they on physical canvasses or digital - come alive with rich tones and distinctive shades. He derives special satisfaction sharing his decades of expertise with the students at the School of Design.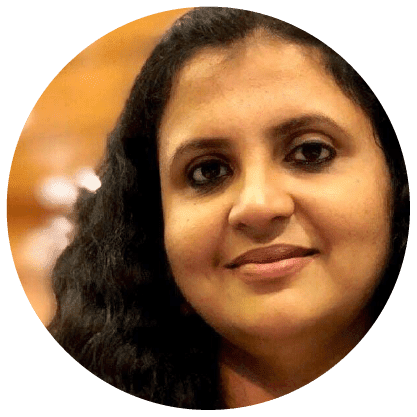 Rebecca P Khanna
Head

School for Marupadi
Hailing from a family of teachers, Rebecca is a dedicated and caring teacher who has been imparting the art of programming at ZS for more than a decade, winning the hearts of many a student. She believes in moulding successful learners and works to create a classroom atmosphere that is encouraging and adaptive to the varied needs of students. Wanderlust grabs her when away from work, and she loves capturing those moments on camera!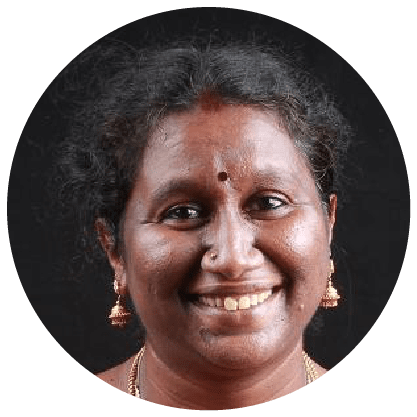 Uma Maheswari
Head

School of Technology, Chennai
Uma has been with Zoho Schools almost since its inception, bowled over by its vision and mission. She cherishes the distinctive spirit and values behind ZS. She teaches Mathematics and Database concepts at ZS, and helps with the overall administration. She is also a splendid Veena player, no wonder she is so good at tuning students optimally!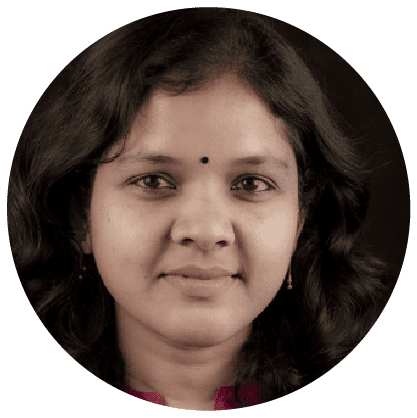 Vijaya Ruby Malan
Head

School of Business
Starting her career as a software developer right after college, Ruby switched over to the field of Learning and Development when she discovered it was her forte. She goes beyond conventional chalk-and-talk teaching, and prefers being seen as a facilitator of students' learning. She plays badminton and Table Tennis with her students when she has time to kill, and occasionally wins the odd game too!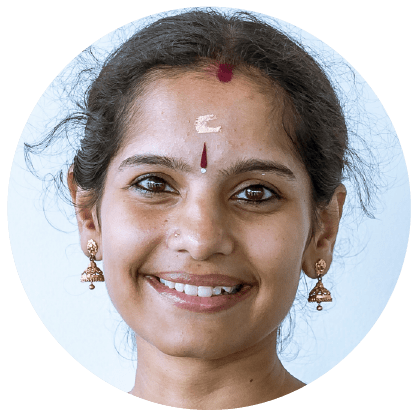 Aarthi V
Faculty

School of Technology
Speak five minutes with her, and you would have heard references to her grandma twice already, her inspiration, her idol, and the person who moulded her teaching aspirations at a very young age. ZS's vision of continuous learning attracted her from the get go, and after spending five years practicing the art of software development, she plunged right in to have a role in teaching it. She is particularly proud of her contribution to Zoho's AI avatar, Zia, and today, wants to be known as a friendly faculty, a co-learner, and an insatiably enthusiastic person constantly in search of new things to learn.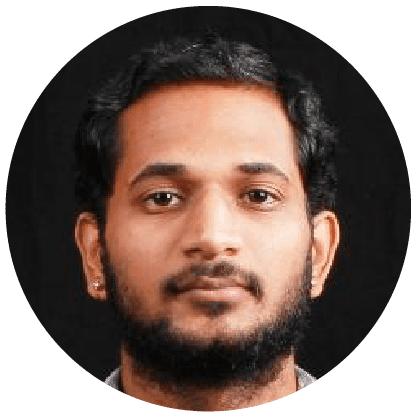 Adithya Raja
Faculty

School of Design
Adithya S Raja sees design not as an art form that captivates the eye but as a science that can solve even the most complex of problems. A true blue Bulleteer who energizes his creative batteries through regular long drives, Adithya believes in teaching through practice and games. He often takes working samples from industrial designs that are currently in trend. Designs found in textbooks are often dated and do not find mention in his classes. "Every designer should have a sense of development, just as every developer should have a taste of design."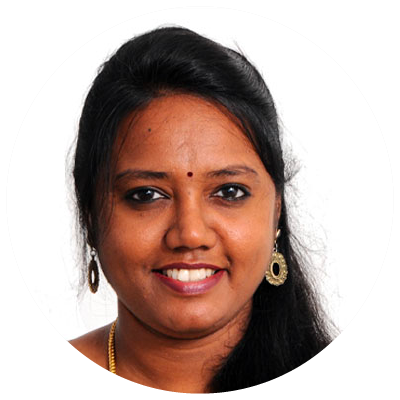 Christal Mejella C J
Faculty

School of Technology
See that lady walking the corridors with a note and pen at hand? That's Mejella with her story-spinning wand! A storyteller right from her childhood, she took a career in Content Writing post her ME & lectureship. She is a staunch believer that every person has a unique skill, waiting for the right push to show itself. And that brought her to Zoho Schools, where she reflects and communicates with students to awaken their inner spark. Aside from teaching, she has a passion for arts, blogs her thoughts and relishes many cups of tea in her lovely woodland garden.
Krithika Siddharth
Faculty

School of Business
An engineer-turned marketer, Krithika comes with rich experience of twelve years in Marketing, having delved into the length and breadth of its various aspects. The chosen one always to mentor juniors and colleagues in her team, she irresistibly fell in love with Teaching. Her inner calling was answered in Zoho Schools, where she is now a faculty member, imparting her passion for the Art of Marketing to the younger generation!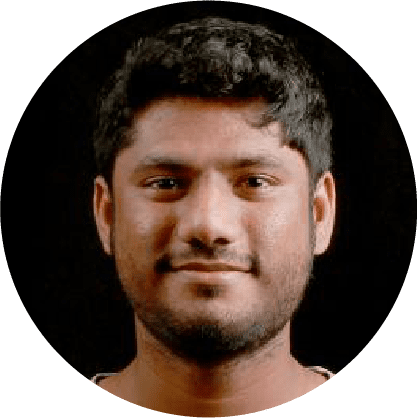 Mahesh Aravinda
Faculty

School for Graduate Studies
Mahesh spends most of his time developing Zoho Corp's mobile Apps and his passion to share that knowledge lured him into Zoho Schools. He trains the students in the art of Android App development. He regularly transitions between hobbies and has recently dabbled in basketball and swimming.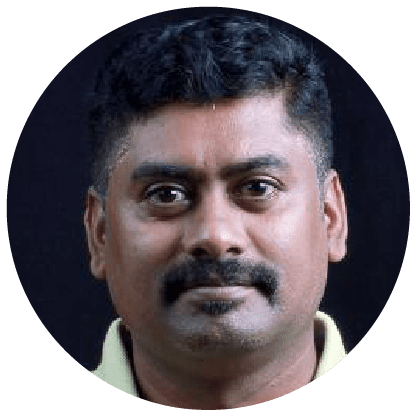 Mali
Faculty

School of Design
Mali has been a part of Zoho Corp for almost a decade. He is passionate and meticulous about his work. He is a spectacular people manager and every design that he and his team produce has been welcomed as brilliant. He has an amazing eye for unique designs. This creative strategist loves photography and is adept at it. He always stays updated about every current trend in design and photography. And, oh, yes, among the things he watches, are watches! A real enviable watch collection.
Manoj
Faculty

School of Technology
Manoj joined Zoho Schools in 2018, inspired by its vision and mission. He teaches programming at the school for advanced study and believes that a great teacher takes a hand, opens a mind, and touches a heart. He wants to mentor the coming generations of Zoho Schools students with this belief. He is also a technophile and Cyber Security enthusiast to boot.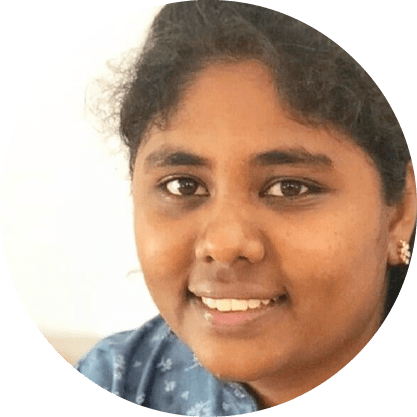 Miraculine J
Faculty

School for Technology
Good communication builds strong communities, with understanding, intimacy, and mutual trust. Miraculine nurtures students in communication skills to build such teams and communities. Additionally, she dabbles in visual design and Zoho Creator App development.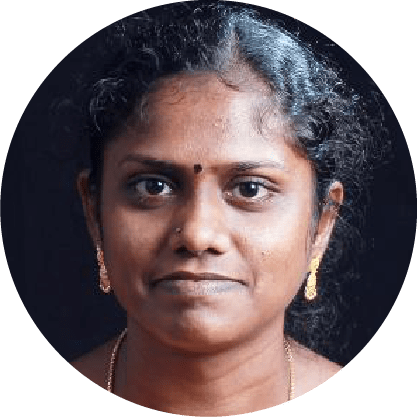 Prathika Kesavan
Faculty

School of Technology
Prathika started her career at Zoho as a faculty, right out of college and has spent almost a decade in various technologies like SNMP-based applications, IT monitoring tools and mobile applications. She teaches network-based applications and Android programming, motivates and supports the way they learn. She is a skilled Android developer and is currently developing an Android application exclusively for Zoho Schools.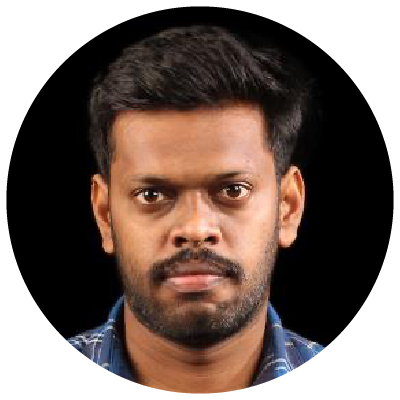 Rajaji K
Faculty

School of Design
A professional athlete turned teacher, he focuses on imparting not only design skills but also the discipline needed to imbibe excellence in employees. He specializes in simplifying complex subjects and making learning fun. When not in the classroom, you can find him learning about various design and marketing trends shaping the future of this fast-changing world.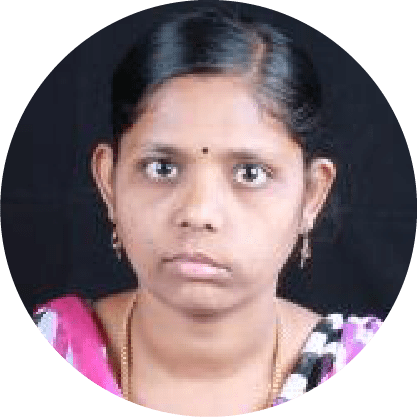 Santhi T
Faculty

School of Technology
Santhi has more than 10 years of experience as a teacher. This puzzle-enthusiast helps students to think and reason using the beautiful language of mathematics. She also motivates and inspires students pushing, coaxing, and working with them to realize their potential. We are not calling her a fault-finder here, but she specializes in teaching the art of Software Testing!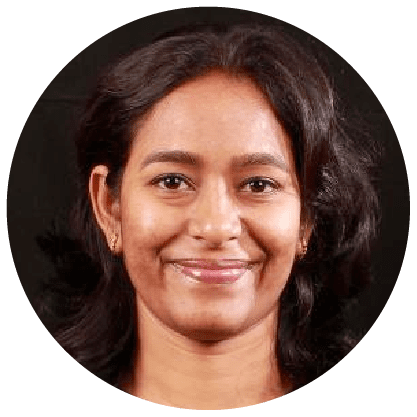 Sujaritha C V
Faculty

School of Business
Hang out with her for a couple of minutes and you'll come back a refreshed person. Filled with amazing energy and limitless zeal towards life, she brings all that and more to the training she imparts to her students. Passionate about helping others, discovering their strengths, and helping to hone them further by imparting interpersonal and communication skills in a fun and friendly atmosphere is what she excels at. A can-do spirit with positive energy is a deadly combo. And that's her forte! The bright smiles on the students' faces are a testament to her exuberant personality and impeccable work ethic!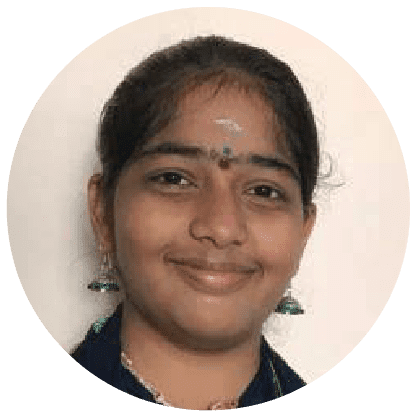 Swarna Bhuvaneshwari
Faculty

School of Business
Swarna joined Zoho Schools as a trainee after graduating from a local public school. Spotted early for her coordination, organisation, and managerial skills, she was invited to join an exclusive group of faculties-in-training. She is happy that she is able to give back to the very system that launched her career, and she is already eagerly tutoring students in English communication skills and working with students helping them in their Math / Software assignments. One of the eager beavers to volunteer for any recruitment drives in campus as well as out-station, her knowledge of Hindi has proved to be a blessing as ZS ventures into teaching using vernacular languages other than the local Tamil.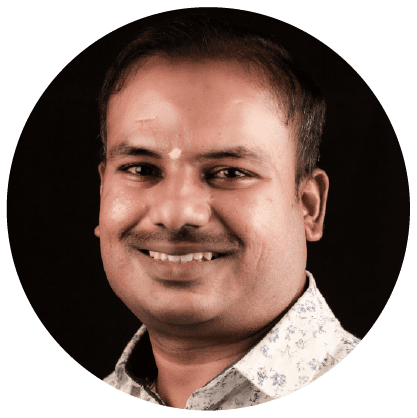 Thamaraiselvam S
Faculty

School for Graduate Studies
Thamarai believes that any teacher can make a learner to like a subject only if they adopt the right practices. He believes a teacher's role is to be the bridge between the lesson and the learner, by adopting utmost clarity, authenticity, and authority. Being a passionate teacher, he aims to impart best-in-class training by inspiring learners through innovative delivery strategies. He comes with a rich mix of industry and academia experience.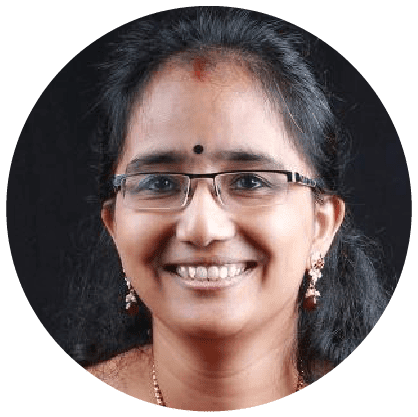 Yasodha Namasivayam
Faculty

School of Technology
After spending a few years in the software industry, Yasodha found her true calling at Zoho Schools. She has been here for seven years and has inspired the students through her lively web technology classes and real-world project use cases. She makes sure that the students remain interested and enthusiastic in executing the projects.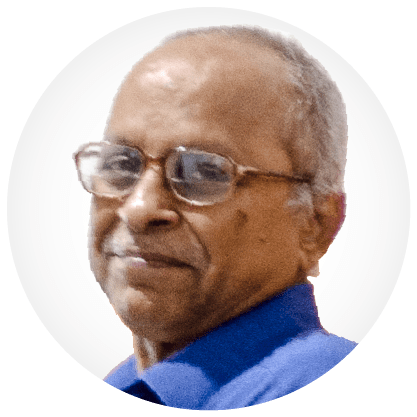 Rajendran Balasubramaniam
Professor Emeritus

School of Technology - Chennai
BR, as he was fondly called, was the founding Dean of Zoho Schools, from way back in 2005. He had been teaching Mathematics at a prestigious college in Madurai for more than 3 decades. A self-taught computer scientist, he switched to teaching Computer Science at an engineering college before joining Zoho to found the School! His devotion to training and dedication to the students have remained matchless! He constantly updated his skills according to the industry needs and remains a guardian angel guiding us with his insights even after his retirement earlier this year.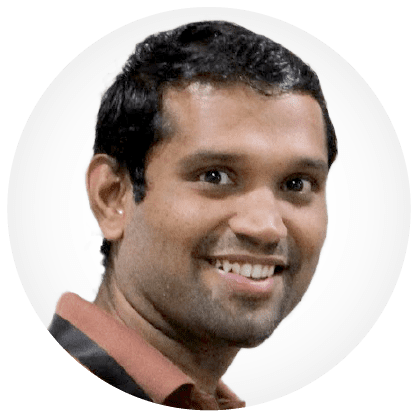 Praveen Madhavan
Professor Emeritus

School of Technology - Tenkasi
Praveen helped found Zoho Schools in Tenkasi. In a 5-year span under his leadership, Zoho Schools at Tenkasi grew from graduating a meagre 8 students per year to more than 30. Praveen modelled himself after Dronacharya and Pullela Gopichand; master coaches and teachers: demanding, nay exacting; preaching love through discipline. Praveen is spiritually inclined; when he is not listening to music or learning new technology, he can be found roaming the Himalayas, meditating and practising Yoga.
© Copyright 2023 ZS. All rights reserved